Broody Chooks, Bye Bye Chook and Baby Chooks
Phew, what a couple of weeks it has been in the Greenlaw flock!
First of all Tara, our giant buff orpington, decided she'd go broody (sit on eggs until they hatch…. although in Tara's case… no eggs!).  I think I love Tara even more now she's gone broody… ok I'm missing her enormous cream eggs piled high on our fridge door… and her bustling buffness about the garden… but shame, she just wants to be a mum! She can hear her internal clock ticking! She longs to love and are for a little clutch of wee ones.. to give them cuddles and protective pecks. I get that! I can't imagine not being a mum. So Tara… I only take you off your nest to ensure you're getting food and water and some daylight to scratch around in for a little… I'm patient. Take your time on your imaginary eggs!!
From mum to teenage rebel.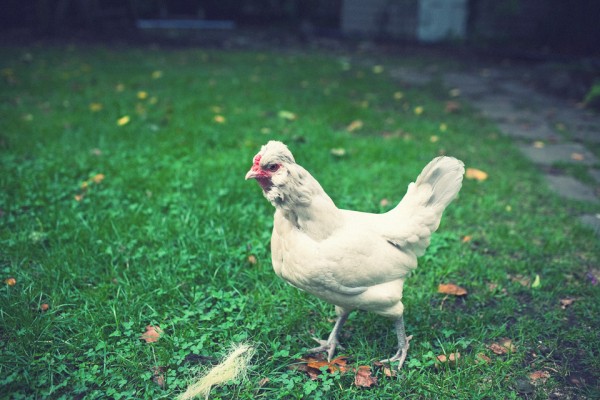 The delightfully naughty and escape artist extraordinaire Zuli (pearl coloured Araucana who lays the pretty blue eggs)…. disappeared. The first afternoon we realised she was missing we had a big hunt around the garden, no sign of her, but then at roosting time she suddenly appeared on the roost all very pleased with herself. How odd I thought, but wondered no more. The next afternoon I was less concerned when again she vanished… until that is it was roosting time and there was no sign of our dear little Zuli. The boys and I searched the entire property and all the neighbouring streets in the rain to no avail.  The next morning my worst fears were realised…. something (I assume fox or stray dog) had found her over night. The saddest thing was she was so close!!! Hiding in the orchard under a huge clump of ivy… she'd made a dark little nest and I assume had also gone broody (hence not returning to roost in the safety of the chook shed).  So, lesson to me and to anyone else with a disappearing chook….. they probably haven't gone far, search in the deepest, darkest places you can find. Poor little chook. Again, a valuable life lesson for the boys. They have taken it all in their stride, even comforting a teary mummy. Thankfully we had three beautiful blue eggs from Zuli in our fridge, so I've blown them and have them sitting next to a few of her gorgeous pearl feathers in my craft room… thanks for the laughs you mad chook!
Finally Tara's brooding ends, but mourning begins. Bird brains? Bah! I swear Tara is pining for Zuli. She is wandering around the yard and orchard as if she is searching for something, making the strangest call and plucking out all her tail feathers!!! Soooo sad!
We've been meaning to get more chickens anyway, but now Tara really needs new friends…. before she totally plucks herself! So, welcome the gorgeously fluffy LUCY! Lucy is a 4 months old cochin, a close relative of the buff orpington so she looks like Tara's baby!  THEN we had a lovely weekend in Manly with friends and somehow managed to return home with a box full of 6 week old Faverolles! The whole family are loving having the five new little babies living in our dining room.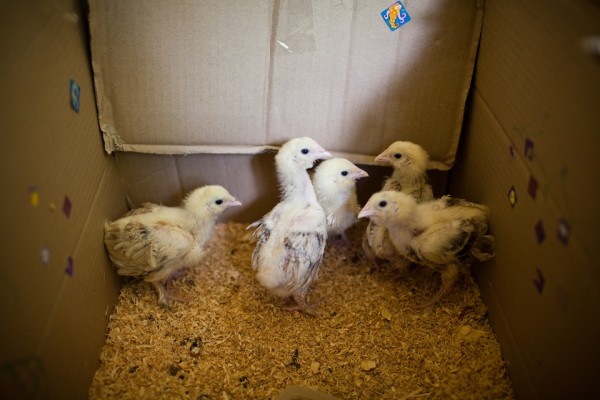 They chirp ALL day long, which is so incredibly sweet and the boys give them constant cuddles and me constant updates on their activities… which don't really amount to much when one is confined to a large cardboard box!  Oh, and I hope they slow down on the eating sometime soon…. jeepers than can put away some food!!!
So next spring we'll be taking egg orders!