Zuli left a little gift for us yesterday… a beautiful, pale turquoise, perfectly formed… EGG!!! YAY!!!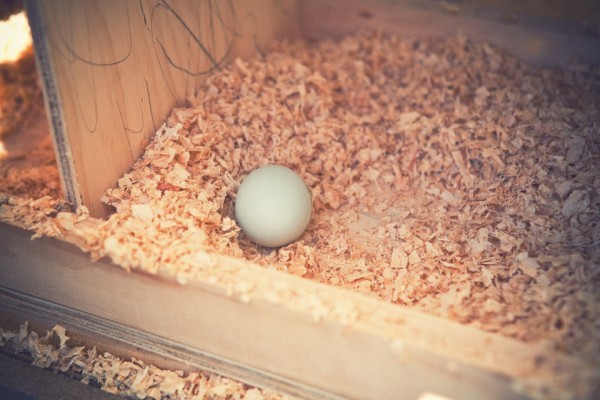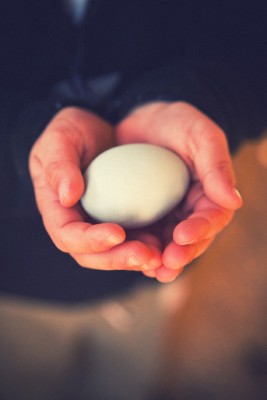 Perhaps she thought we needed a little 'pick me up' present after we lost Robot last week, or maybe it was a thank you for finishing the pallet fence so she and Tara can now roam free around the orchard and backyard… or maybe, just maybe it was about to happen anyway, … nah.
We've had Zuli for just over a month and were told she'd just started to lay, but to expect a halt in proceedings with the move. And apparently during the cooler months you can also expect less eggs as they have a little break.  Even without eggs I just love having the chooks as new members of the family, scratching around keeping bugs off our plants and using their abundant fertilizer on the gardens, BUT, adding eggs to the package is very exciting!
I'm also loving getting to know the personalities of the chooks. Tara is a little reserved, but very sweet. Zuli is hilarious! She is extremely curious and cheeky. She also follows me wherever I go! Whether I'm gardening, watering or hanging out the washing, she likes to be scratching nearby. I quietly went to check out where she was today, she was in the hen house and caught me peeking at her, I walked away and then heard a funny noise behind me… she was literally running out after me…. and her running style is what I'd imagine a sumo wrestler would look like at full tilt. She followed me all the way through the yard, onto the patio and tried to come in the back door of the house with me!! I love being a mum!
But back to the eggs… yep, we had another one today. And tomorrow I'll tell you what they taste like!