Buying an old dairy farm has it's advantages, you get old outbuildings too! So, our 'chooks to be' will have the pleasure of a very cool old shed to call home. But first to make it chook proof…. and step number one is to remove the mountain of oak leaves from inside along with the 10 million resident spiders!!!!!!!! Actually I think the number of spiders Darryn's mum and I actually counted as we cleaned it was probably under 10…. but the shed was THICK, inside and out, with webs… hence why Daz had his mum helping me clean and he offered to look after the boys for the afternoon!!! He quickly redeemed himself though by doing an incredibly thorough job of insulating, waterproofing and wrapping the entire shed in bird wire. He then built four gorgeous little nesting boxes and made a door… cladding it beautifully in the old wood he'd removed from the nesting box section, so the door blends beautifully in it's aged timber.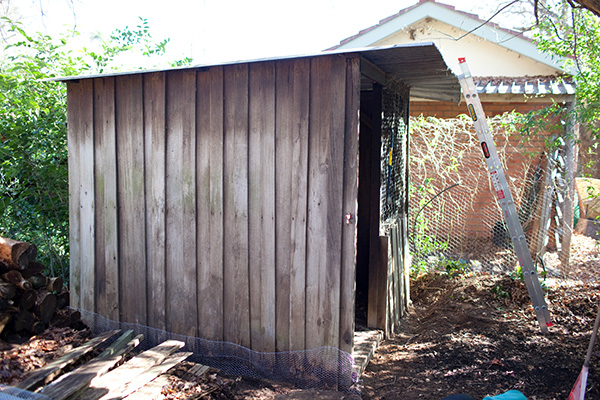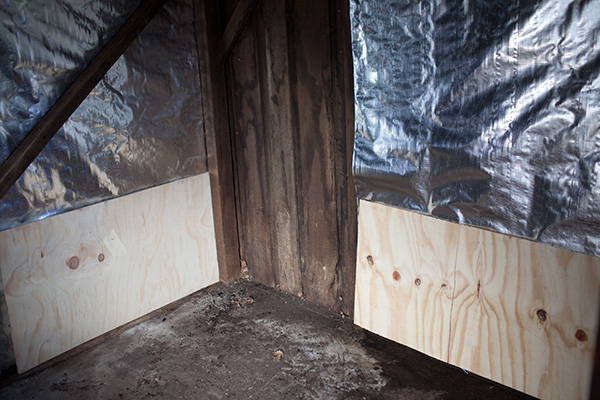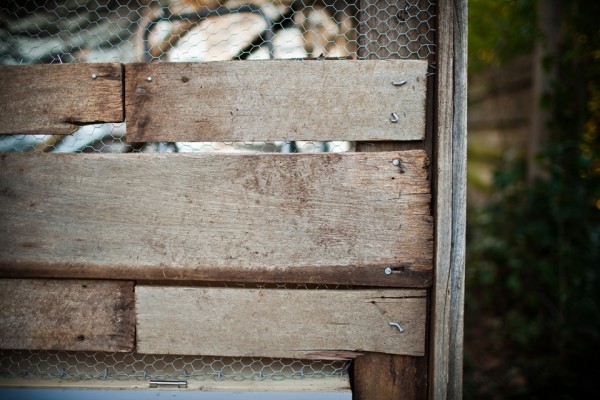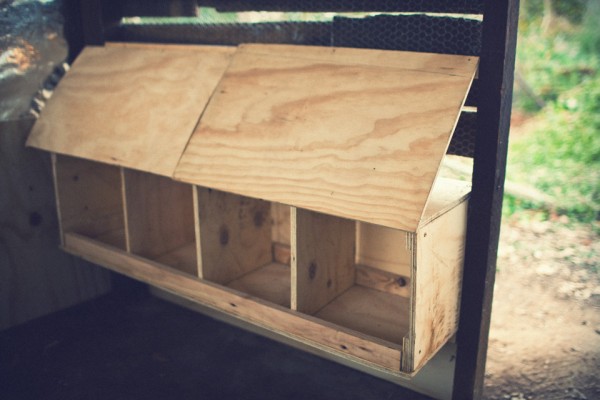 The nesting box flap was painted by Josh and myself….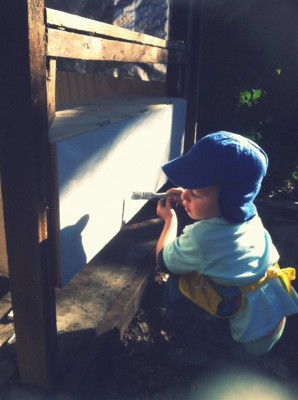 "LAS CHICAS"… "THE GIRLS"…..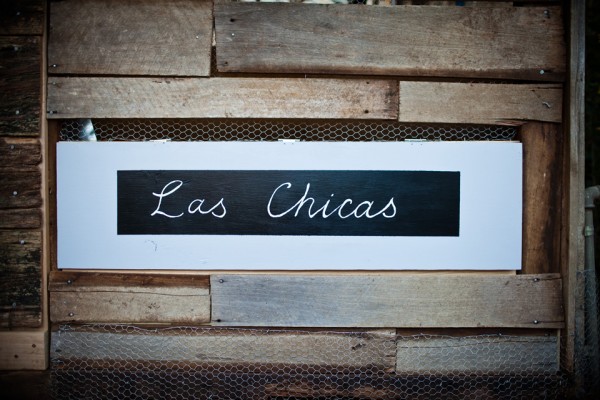 Now to source some chickens lucky enough to call this place home – in the meantime Josh and Tomas have taken it over as their shop!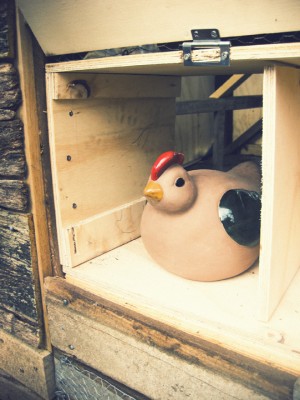 The fake chook – Thanks Daz!