I love setting up special spaces for the kids in our new home. We have decided to put the boys in the same room, despite space allowing for a room each, I think it's good for brotherly bonding. They are very lucky little boys, they have french doors from their bedroom leading into the lovely enclosed verandah room, now known as 'The Toy Room'. I'm going to keep their bedroom calm and relaxing whilst all the visual stimulation can happen in the toy room.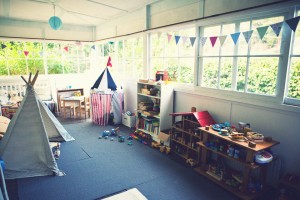 Looking around their rooms I just love seeing all the little homemade bits and pieces I have made them and I hope it helps to make them feel that little bit more loved! Another dialect for my language of love.
So far there is;
Josh's bedspread (which is reversible for when he grows out of the animal motifs)
Patchwork quilts for both boys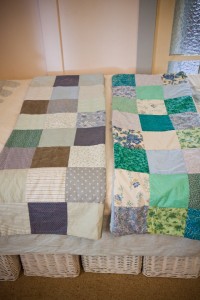 Owl cushions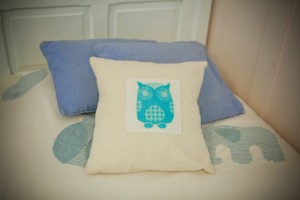 and car cushion (in pic with crochet blankets below).
Teepee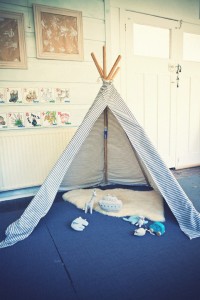 Bunting
 LOTS art (for pics see www.madebykirst.com)
And a table house – One end a puppet theatre, the other a fire engine, one side a pirate ship, the other a house entrance. HOURS of entertainment!!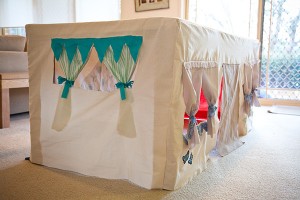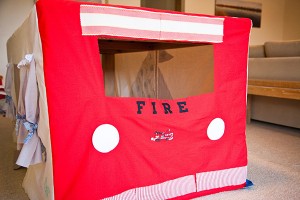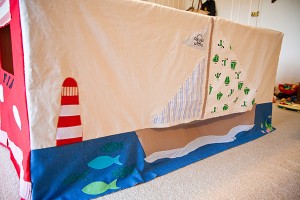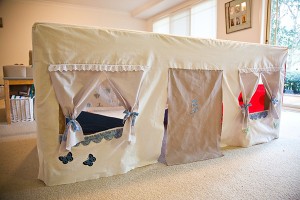 And for added love: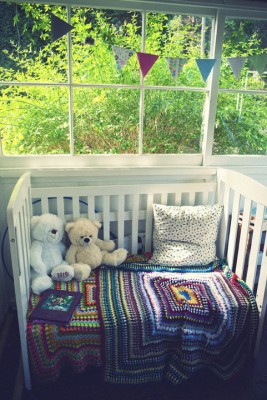 A crochet blanket each – one by their GREAT GREAT grandma Renee (it was originally mine), the other a recently acquired one from GREAT grandma Marion (Thanks Grandma!).
A shop / kitchen / multi-purpose stand made by their Poppa Lumb many moons ago and has done the rounds in many family homes in various incarnations.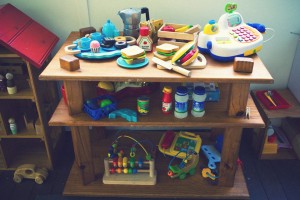 A cute toy tent complete with sleeping bags and pillows by Grandma Kerrie.
A marvelous race track (formerly Darryn's) by Grandma Olly.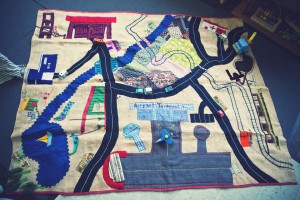 A stunningly carved rocking horse by the very talented Grandad Ian.
What lucky little boys they are to have such crafty people around them who love them so much to want to invest so much time into these gorgeous handmade gifts – the best.