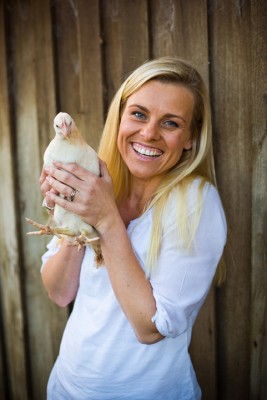 Welcome to my life at Greenlaw!
It has chooks, children and chives… and everything eco, organic and crafty in between!
If you rummage around these pages you will follow my trials and tribulations of organic gardening and experiences with various ECO friendly products as I try and live a more sustainable life.
You'll meet my children and chooks and get to taste my culinary triumphs… and perhaps those not so triumphant! If you're a little crafty, like me, then check out my 'crafty things'… from children's book illustrations to handmade quilts, ceramic home decorations, restored (I like to think rescued!) furniture and much, much more. Plus a bit of health and hilarity.
But above all, I hope to fill this blog with my family's adventures as we start a new chapter in our lives – moving to the country. I am sure there will be laughs, tears… and hopefully things that will make us think about how we live our lives; being gentle to ourselves, to each other and the planet.
GREENLAW, by the way, is the name of our property. The land was first established in 1865 and the then 100 acre property and house was first used for dairy farming.
Thanks for popping by!
Kirstine