Our back and side gardens dance with Forget-me-nots.   I just love filling our house with flowers from our very own garden… and from season to season, week to week we have a feast of options. One morning in spring Josh (3 at the time) raced in to tell me that the MOST amazing thing had happened.. the camellias in the vase on the verhandah had turned into cherry blossoms… it was MAGIC!!!! (hmmm… as much as I wanted to support the wonder of magic, I did explain that mummy does change the flowers every so often! So cute!).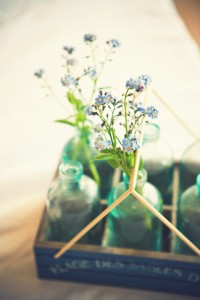 This entry was posted on Saturday, September 22nd, 2012 at 12:35 pm and is filed under
Garden things
. You can follow any comments to this entry through the
RSS 2.0
feed. You can
leave a comment
, or
trackback
from your own site.